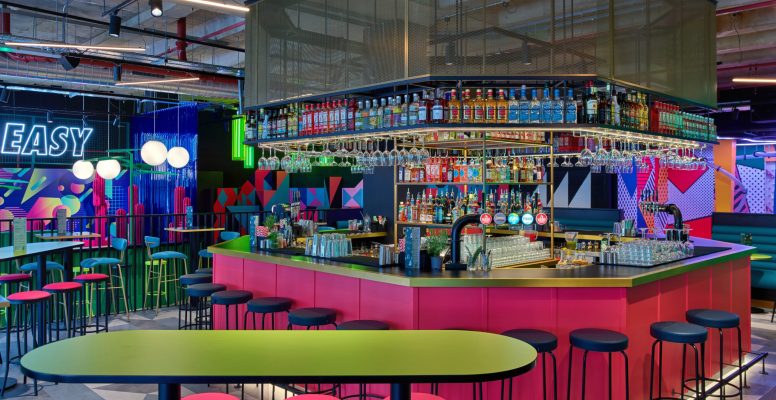 Birdies Crazy Golf Bar, Islington
We're proud to announce that our team has completed the new Birdies Crazy Golf Bar at Angel Central Shopping Centre, Islington.
This Design & Build project took 16 weeks working closely with Birdies and Shed Design.
From shell and core, the completely new installation includes a new 9 hole crazy golf course, central octagonal bar with gantry, dining areas, specialist kitchen, customer toilets, cellar and back of house.
The holes were designed, tested and installed incorporating specialist lighting, durable materials, graphics and controls.
Specialist joinery to the bar, back bar, gantry, coats cupboards, reception stations. New shopfront signage, specialist flooring and graphics, bar & kitchen equipment, decorations, WC facilities and acoustic barriers. MEP services included AC, ventilation, public health, lighting, power, fire alarm, sprinklers system, data, AV & security.
The bar opened on schedule to fantastic acclaim.